Marriage Astrology Report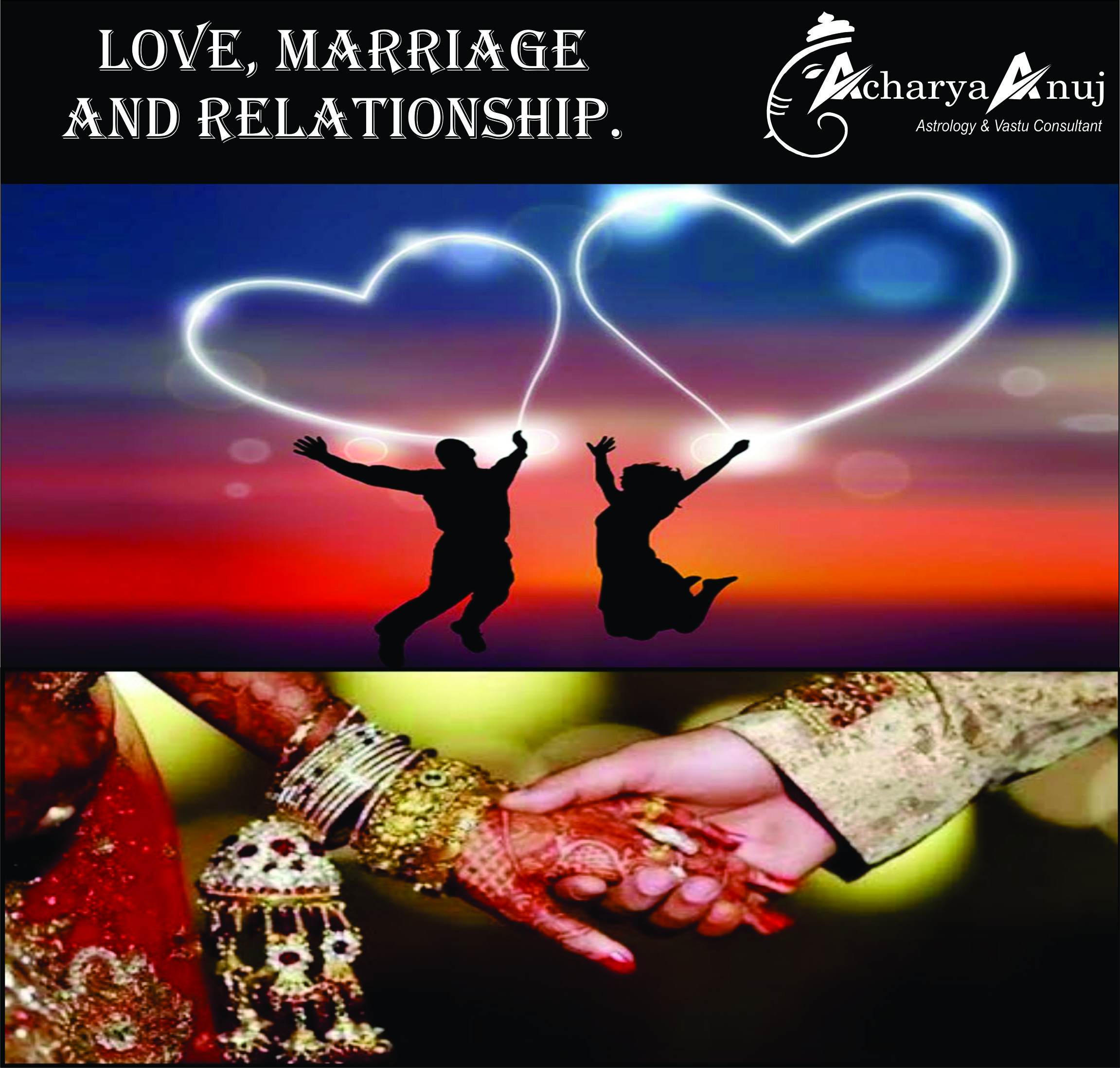 At what age will I get married?
How will my marriage life be?
Know about the most important aspect of your life "Marriage", in detail with Acharya Anuj.
We see marriages that fall apart in the first week itself and sometimes in the first two years. This is why Acharya Anuj goes one step beyond the Kundli matching criterion, and he matches the personality traits as well as Vastufor a successful marriage prediction. The detailed marriage report by Acharya Ji gives accurate predictions on complete Marriage aspects including horoscope analysis, the positives and negatives analysis, compatibility ratio of the two, harmony index in relationship, and the success probability of the two together.
If you can relate to any of the below, pl call us to book an appointment with Acharya Anuj today @93120644462.
Will my partner love me, support me in life and career?
Will I get married to my girl-friend/boy-friend?
When will I get divorce?
How to improve your relationships with your life partner?
Is my partner lucky for me?
Does Manglik-dosha in my Kundli effect my married life?
Is it necessary to match a horoscope before marriage?
What type of girl will become my wife?
Is my life partner/Girl-friend/boy-friend cheating on me? How faithful and honest is our relationship?
Will I be able to marry again?