Health Astrology Report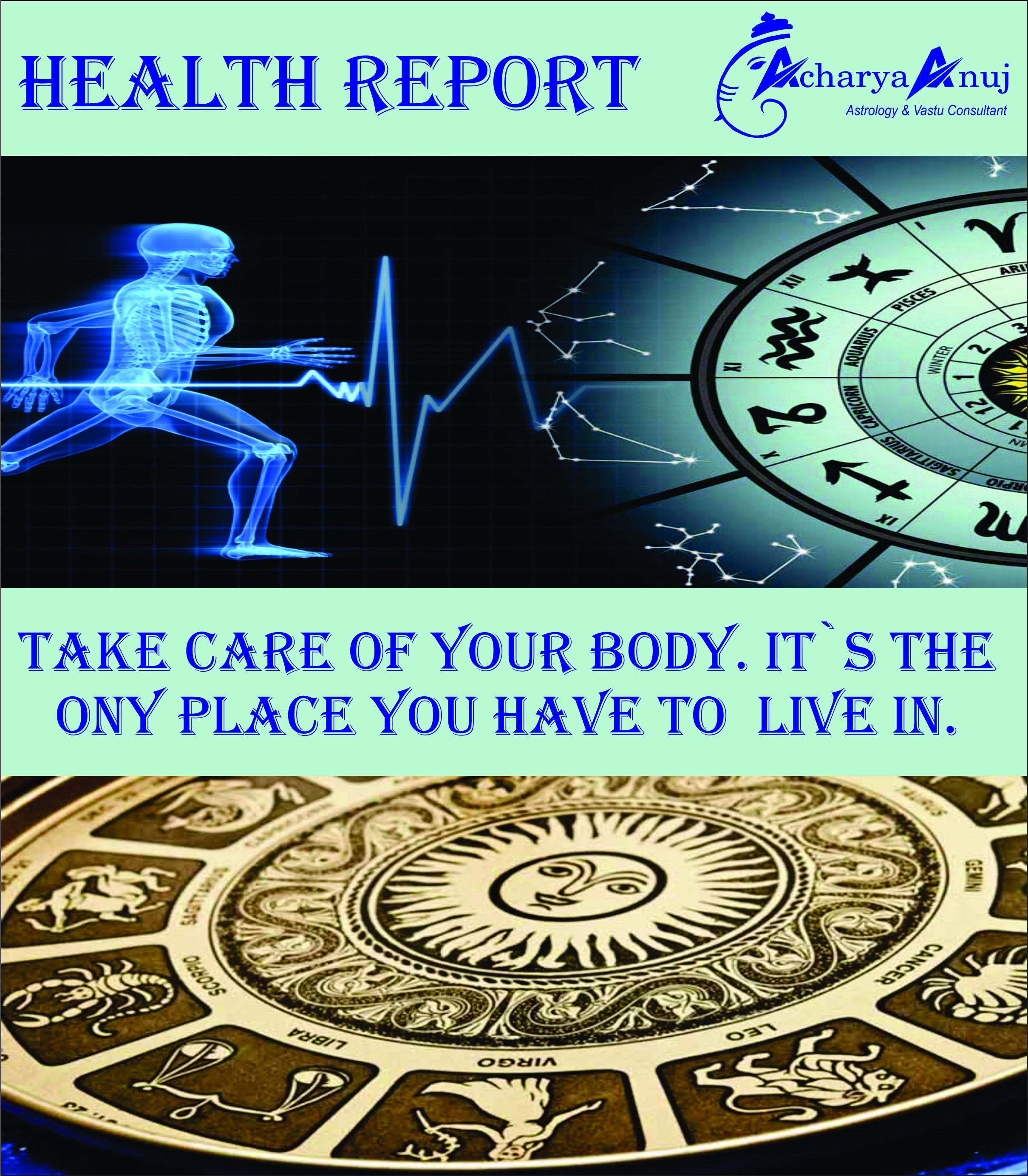 It is a known fact that healthy body and mind can fight worst circumstances of life.The unfavourable movements of planets in your life can lead to bigger health challenges, and astrology has promising remedies and solutions to get rid of health problems and even fatal diseases.
Acharya Anuj has dedicated approach to guide you through the ups and downs in your health life cycle. He makes clearastro-predictions in your Health report and he also does aura analysis of the body to sense the disease before it reaches your body.
To get your health report or to know the answers to the below questions, talk to us @ +91 9312064462.
Which type of medicine therapy will suit me: Homeopathy, Ayurvedic, Allopathy, Traditional or Holistic?
What is the time period of illness and how to recover fast from any disease?
How can I become healthy by understanding and balancing my 5 elements?
What type of physical activity is best-suited for me best- Gym, Yoga, Pranayama, or Meditation?
How to have peace of mind?
How can I release my negative energy or negative emotions?
How can I uplift my spiritualty and fulfill life's purpose?