Foreign Travel Astrology Report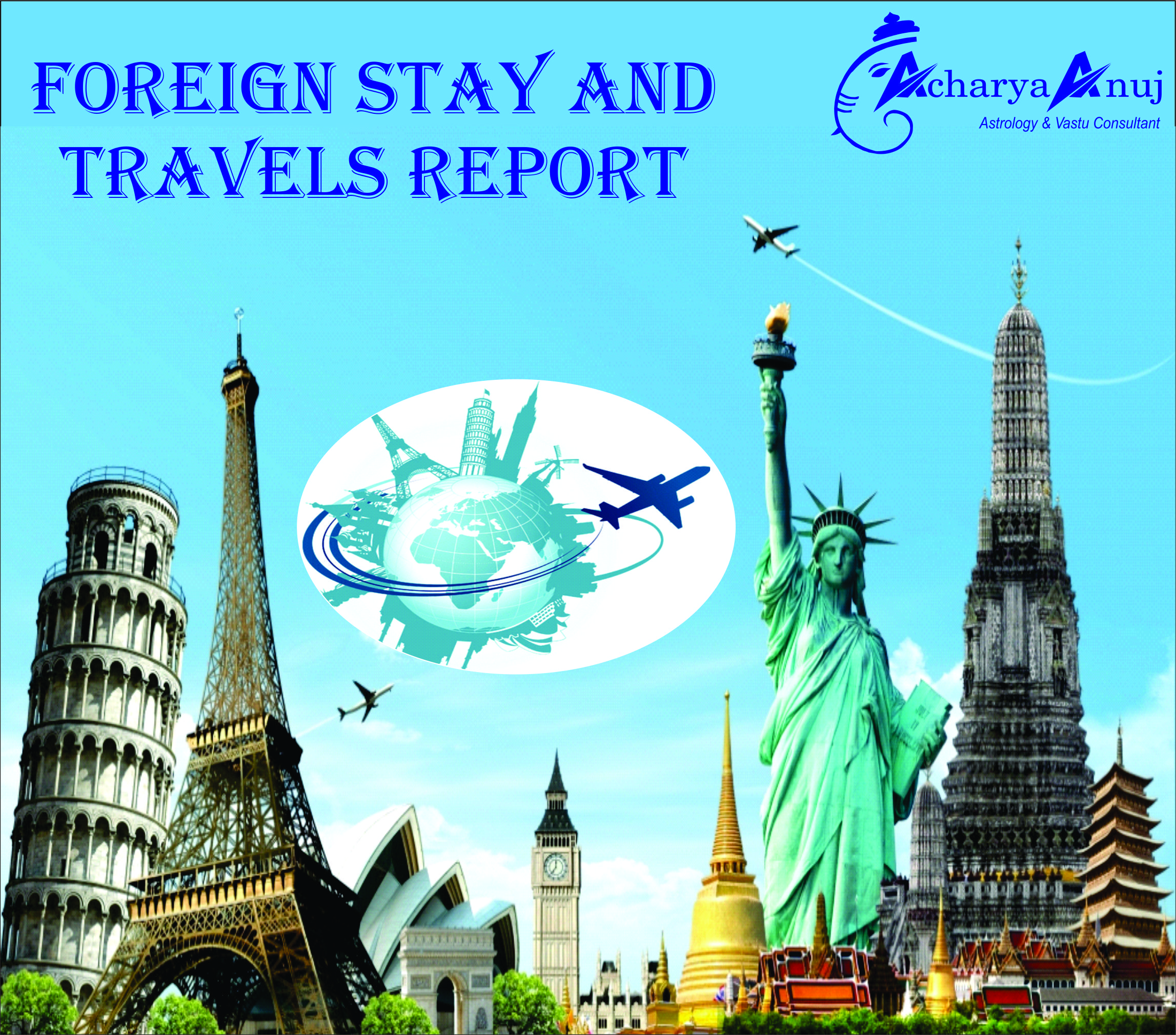 This part of Astrology deals with your foreign travel and trips whether you choose to go for studies or for business and job purpose. The travel report determines time and location of your long journeys, foreign travel and stays, your job prospective in foreign countries and your success. The planetary combinations in your life cycle predicts these events with great accuracy which thus helps in precise planning of education and career well in advance.
Below is what all you can figure out by this foreign travel astrological report:
Will I ever get a chance to go abroad?
Will I be able to stay there permanently or temporarily?
Will that be suitable for me and my family?
In which part of the world will I get settled and for how long?
Can I door expand my business to other countries?
Will my child go for education abroad or not?
Will I be able to marryin a foreign country?