Business and career Astrology Report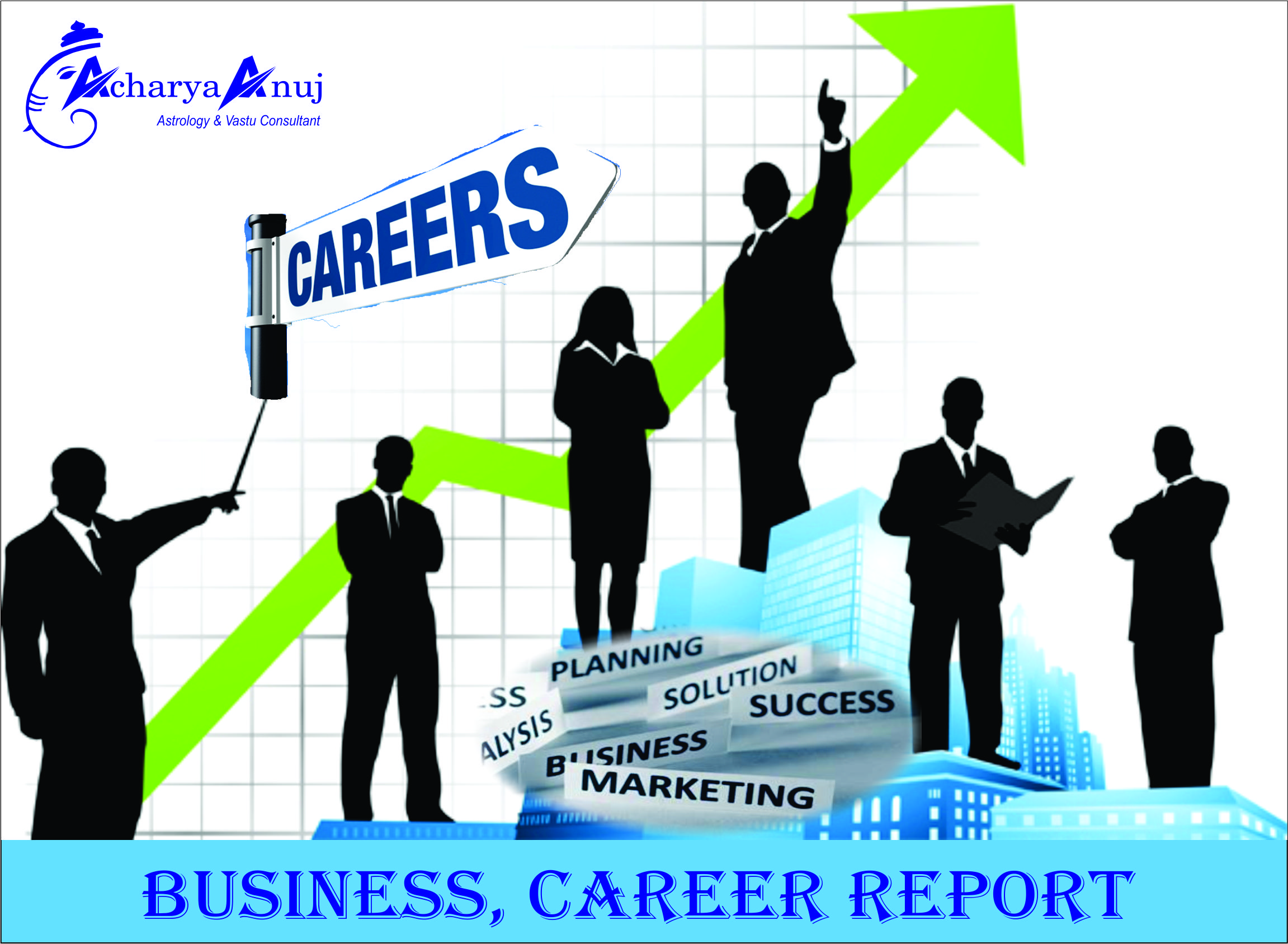 Are you facing struggle with your business or career?
What makes or breaks your career is choosing the right option at the right time. While you move steady and make the best possible choices, there is a chance that you still land up in a non-favorable office environment which leads to frustration at your work.
Similarly, whether you are a startup or a large business organization, you really cannot avoid taking risks as it might help your business grow. What really can be a game changer is taking"calculated risk". Acharya Anuj creates business and career report for a detailed analysis to illustrate an individual's growth, his strengths and weaknesses and to predict right time and action for success. The analysis gives you clear and accurate predictions which safeguards your finances and ensure you put efforts in the right direction of business or career.
Business or career report has answers to the following concerns:
What type of professionwill suit you best- will it beBusiness, Service or Self-employment?
What will facilitate your growth- Investing more money, more education, associations or your parental business?
What are good and bad periods of your career life and how to deal with them
When to start, when to take lead, and when not to take risk?
How to turn your weakness and threats into opportunities and strength.
Your auspicious colours, gem stones, yantra, pooja to perform, Vastu guidelines and other astrological remedies for luck, success and prosperity.